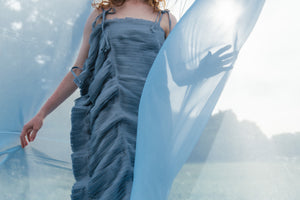 Our New Exclusive Collection
Bring your brand to life.
We Offer In-Person Classes!
Learn how to draft and adjust patterns so they uniquely fit you. Learn how to properly use a coverstitch machine, Serger, and other equipment. We offer one on one help with our small class sizes. We are excited to guide you through your sewing journey with our expert teachers.
Book your class online or by phone at (941)484-0600
★★★★★

If you are looking for great deals on the finest quality fabrics for high end garments, this is the place to come. The proprietor is very knowledgeable and service oriented. From outside it looks unassuming but inside it is a jewelry box of beautiful fabrics.

Audrey Mason
★★★★★

I decided to drive an hour to take a look at the fabric store and it was worth it. The fabrics are unique and plentiful and the staff were exceptionally helpful. Fabric store is organized by type and easy to review. Prices were great given the quality of the fabrics.

Debra Dorrance
★★★★★

Pennie Fabrics has such a beautiful and extensive selection of natural fiber fabrics. The owner was very friendly and helpful. I had a really great experience shopping here and look forward to returning to purchase more fabrics and to take some classes.

Jacquelyn Burge